Tranby School Services
Acklams Coaches are pleased to be in partnership with Tranby School providing their school service runs for pupils.
Please select the service you require.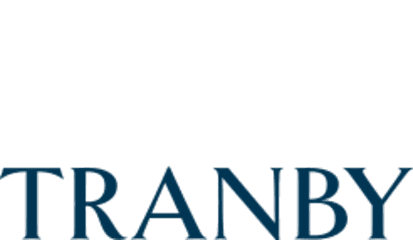 Live Updates via Twitter and Facebook
We will update our Facebook Page and Twitter Feed to report any delays or route disruption.
You can use our hashtag #tranbyschool for twitter updates or follow @acklams for all our the latest updates on all our services.
Please call our office number 01482 887666 if you have any queries.
973 Withernsea - Tranby School
973 Withernsea - Tranby School
School Days
Withernsea
07:05
Hollym
07:12
Patrington, Hildyard Pub
07:26
Winestead
07:30
Ottringham White Horse
07:34
Keyingham Ship Inn
07:38
Burstwick Station Road Bus Stop
07:44
Thorngumbald Co-op
07:47
Hedon, Johnsons Corner
07:52
Hedon, Hull Road, Sainsburys
07:54
Victoria Dock, Southbridge Road
08:09
Boothferry Road Fiveways Roundabout
08:23
Boothferry Road Darleys
08:28
Boothferry Road, Bus Stop before Humber Bridge roundabout
08:30
Tranby School
08:40
973 Tranby School - Withernsea
School Days
Tranby School
16:10
Boothferry Road, Bus Stop before Humber Bridge roundabout
16:20
Boothferry Road Darleys
16:22
Boothferry Road Fiveways Roundabout
16:27
Victoria Dock, Southbridge Road
16:41
Hedon, Hull Road, Opp Sainsburys
16:56
Hedon, Johnsons Corner
16:58
Thorngumbald Co-op
17:03
Burstwick, Station Road, Bus Stop
17:06
Keyingham Ship Inn
17:12
Ottringham White Horse
17:16
Winestead
17:20
Patrington Hildyard Pub
17:24
Hollym
17:38
Withernsea
17:45
974 Holderness Road - Tranby School
974 Holderness Road - Tranby School
School Days
Holderness Road Ganstead Roundabout
07:30
Holderness Road Tesco Express
07:32
Ings Road/Cavendish Road
07:35
Cranbrook Avenue Inglemire Lane
08:02
Cottingham Road Hull Grammar School
08:04
Chanterlands Avenue Goddard Avenue
08:07
Cottingham Thwaite Street
08:15
Cottingham Priory Road
08:17
Willerby Road Springhead Golf Course
08:25
Willerby Square
08:28
Kirkella School Lane
08:32
Kirkella Mill Lane
08:35
Tranby School
08:40
974 Tranby School - Holderness Road
School Days
Tranby School
16:10
Kirkella Mill Lane
16:15
Kirkella School Lane
16:18
Willerby Square
16:22
Willerby Road Springhead Golf Course
16:25
Cottingham Priory Road
16:33
Cottingham Thwaite Street
16:35
Chanterlands Avenue Goddard Avenue
16:43
Cottingham Road Hull Grammar School
16:46
Cranbrook Avenue Inglemire Lane
16:48
Ings Road/Cavendish Road
17:05
Holderness Road Tesco Express
17:08
Holderness Road Ganstead Roundabout
17:10
975 Leconfield to Tranby School
975 Leconfield - Tranby School
School Days
Leconfield, Main Street, Nr Old Village Shop
07:35
Cherry Burton Pond, Bus Stop
07:45
Bishop Burton Pond, Bus Stop
07:55
Walkington, Bus Stop at Junction of Redgates
08:00
Little Weighton, Bus Stop before Black Horse Pub
08:10
Skidby, Bus Stop outside JMJ Woodworking
08:15
Tranby School
08:35
975 Tranby School - Leconfield
School Days
Tranby School
16:10
Skidby, Bus Stop Opp JMJ Woodworking
16:33
Little Weighton, Bus Stop before Black Horse Pub
16:36
Walkington, Opp Bus Stop at Junction of Redgates
16:40
Bishop Burton Pond, Bus Stop
17:00
Cherry Burton Pond, Bus Stop
17:10
Leconfield, Main Street, Nr Old Village Shop
17:20
976 Howden - Tranby School
976 Howden - Tranby School
School Days
Howden Memorial
07:35
Howden Longs Corner Bus Stop
07:37
Gilberdyke Cross Keys
07:43
Newport Bus Stop at the shops
07:48
North Cave, Westgate, Memorial Hall
07:52
South Cave, Bus Stop after Costcutter
07:58
South Cave Market Place
08:01
Elloughton, Stockbridge Road, Greenhousest
08:05
Elloughton, EYMS Depot/Half Moon Pub
08:07
Brough, The Oval Bus Shelter (before Police Station)
08:10
Welton Church
08:14
North Ferriby Duke of Cumberland
08:25
Swanland Tranby Lane - Pond
08:30
Tranby School
08:35
976 Tranby School - Howden
School Days
Tranby School
16:10
Swanland Tranby Lane - Pond
16:15
North Ferriby Duke of Cumberland
16:20
Welton Church
16:26
Brough, The Oval Bus Stop after Police Station
16:29
Elloughton, Opp EYMS Depot/Half Moon Pub
16:33
Elloughton, Stockbridge Road, Opp Greenhouses
16:35
South Cave Market Place
16:39
South Cave, Bus Stop before Costcutter
16:42
North Cave, Westgate, Memorial Hall
16:44
Newport, Bus stop at Shops
16:52
Gilberdyke, Opp Cross Keys Pub, Bus Stop
16:57
Howden Longs Corner
17:03
Howden Memorial
17:05
978 South Bank - Tranby School
978 South Bank - Tranby School
School Days
A18 Barney's Café
07:40
Croxton, Croxton Home Farm
07:45
Wootton Nags Head
07:52
Thornton Curtis Church Lay-by
07:57
Goxhill Crossroads on Goxhill Road
08:02
Barrow, High Street Bus Shelter, Opp Royal Oak
08:06
Barton, Co-Op, Market Place, Bus Shelter
08:13
Barton, Ferriby Road A1077 Bus Stop Opp Hillside Drive
08:15
Tranby School
08:40
978 Tranby School - South Bank
School Days
Tranby School
16:10
Barton, Ferriby Road A1077, Hillside Drive, Bus Stop
16:20
Barton Co-op, Market Place, Bus Shelter
16:22
Barrow, High Street, Royal Oak Bus Shelter
16:28
Goxhill Crossroads on Goxhill Road
16:33
Thornton Curtis Church Lay-by
16:38
Wootton Nags Head
16:41
Croxton
16:48
A18 Barney's Café
16:53
979 Hornsea (& Beverley) - Tranby School
979 Hornsea (& Beverley) - Tranby School
School Days
Hornsea, Rolston Road, Opp Fire Station
07:20
Hornsea, Eastgate, outside Hospital
07:23
Hornsea, Newbiggin, Bus Shelter
07:25
Seaton, Bus Stop
07:32
Catwick Rise Lane
07:35
Brandesburton Leven Road
07:37
Leven, Opp Church
07:42
Routh Bus Shelter
07:47
Tickton Churchfields
07:50
Beverley Molescroft Shops - Woodhall Way
08:00
Beverley, Manor Road, Bus Stop (Sleepers)
08:02
Beverley Memorial Hall
08:05
Beverley, Opp Normandy Avenue, Bus Stop
08:10
Beverley, Bus stop after Morrisons roundabout
08:12
Tranby School
08:40
979 Tranby School - Hornsea (& Beverley)
School Days
Tranby School
16:10
Beverley, Bus stop after Morrisons roundabout
16:28
Beverley, Opp Normandy Avenue, Bus Stop
16:30
Beverley, Bus Stop before Memorial Hall
16:35
Beverley, Manor Road, Bus Stop (Opp Sleepers)
16:37
Beverley Molescroft Shops - Woodhall Way
16:39
Tickton Churchfields
16:49
Routh, Bus Stop
16:52
Leven Church
16:57
Brandesburton Leven Road
17:02
Catwick Rise Lane
17:04
Seaton, Bus Stop
17:07
Hornsea, Newbiggin, Opp Bus Shelter
17:14
Hornsea, Eastgate, Opp Hospital
17:16
Hornsea, Rolston Road, Fire Station
17:23