Donated Acklams Bus en route to Burkina Faso in West Africa
16/08/2019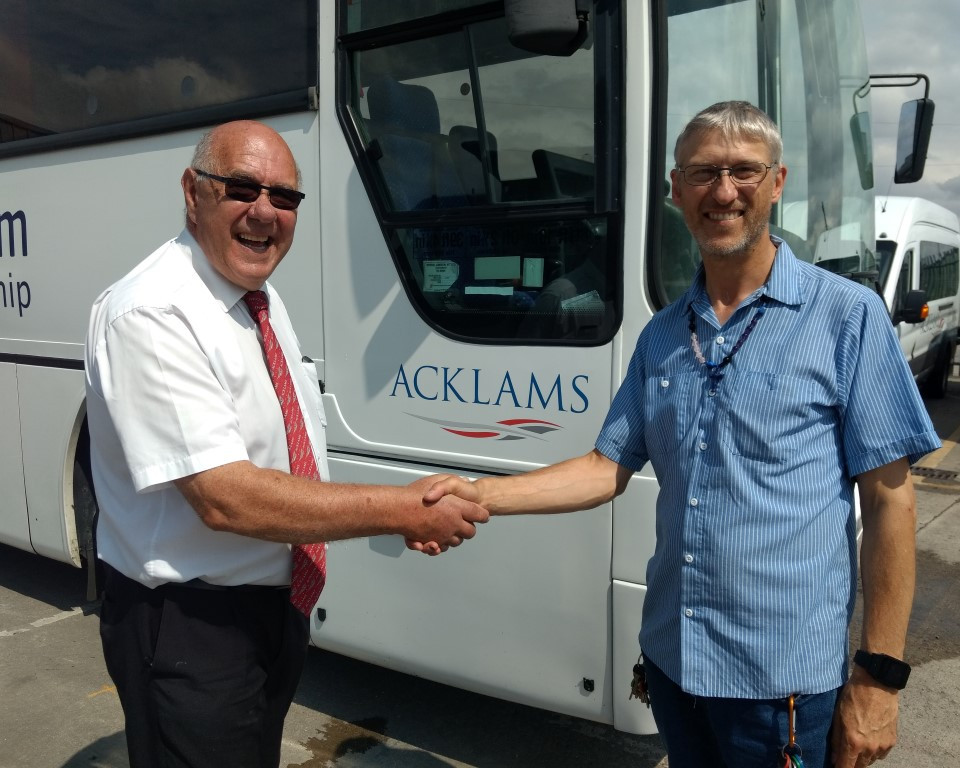 Jacob's Well is, for the first time, sending a coach overseas, in a change from its normal business of sending aid for hospitals, schools or disaster victims. The coach, generously donated by Acklams coaches in Beverley, is en route to Burkina Faso in West Africa where it will be used to bring children from some of the poorest villages in the continent into "The Village of Hope" project on the edge of Ouagadougou, the capital city, where they will receive daily food, medical care and also a quality education. The children will learn subjects like math's, science and French (the national business language), and for those who are not academic, will be able to learn practical skills such as hairdressing, tailoring, modern agricultural farming or mechanics.
"Giving an African child a good quality education changes their whole life", says Rev. John Beynon, the CEO of Jacob's Well.
"If we didn't help these children, their future would be one of subsistence farming just as their families have done for generations. With the chance of going to school, some of these children will go on to become doctors, teachers or lawyers. They will be able to earn a decent living, buy food and medical care for their children and also look after their extended family network".
On a trip to Burkina Faso last year, John was asked if he could urgently send a bus to the village of hope. Their existing school bus was an old American yellow school bus which was very old before it started bumping over the African roads 20 years ago! It has now broken beyond the point of repair, and for the last few months, the school has had to hire buses and use teachers' cars to bring the children into the school for their education. On his return to the UK, Rev. Beynon asked Mr. Paul Acklam if there was any chance that they might be able to help find a bus for this school. He said he would see what could be done. The coach they are donating has been used for the past few years to take children to schools in Beverley and Hull. Though it is around 20 years old, it is in excellent condition and has done a very low mileage. It is wonderful that there will be a little piece of East Yorkshire driving around Africa with Acklams' name on it, transporting African children to their schools in the Village of Hope, Burkina Faso.