Winners of a British Coach Tourism Award 2019
22/03/2019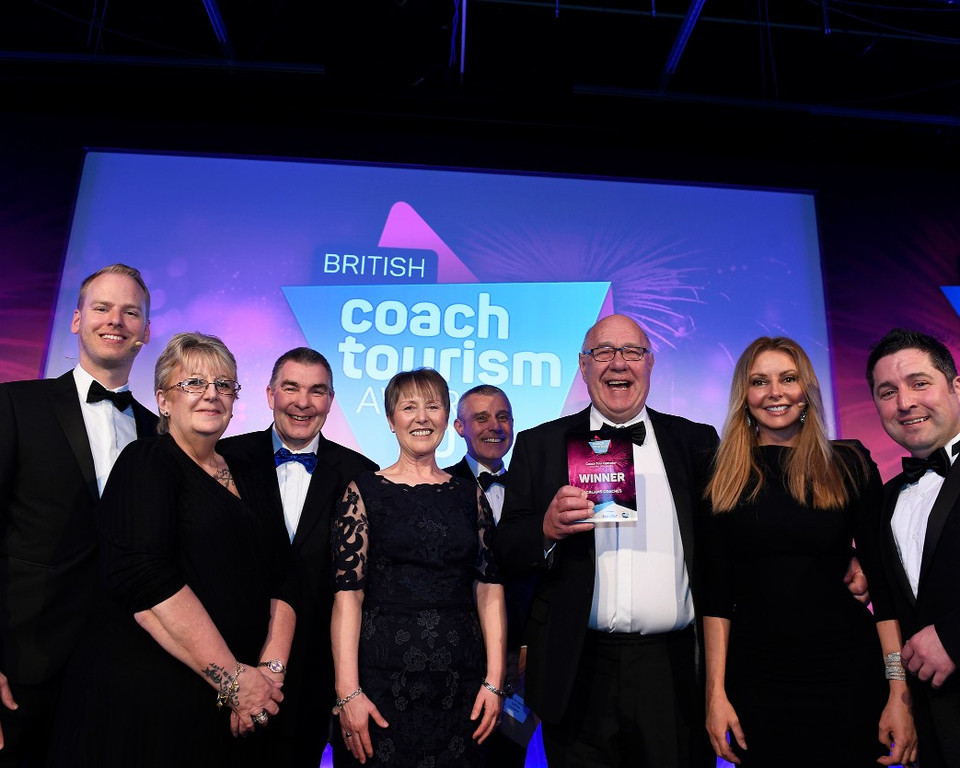 We're delighted to have been named winners of the Coach Tour Operator - Small Fleet (1 - 5 Coaches) category at this year's British Coach Tourism Award.
We were presented with the award at a glitzy award ceremony on 20 March 2019.
The annual awards – the only national awards scheme that specifically focuses on coach tourism – were organised by Diversified Communications UK. This year's celebrity presenter was TV personality Carol Vorderman MBE.
David Maguire, chair of judges and event director of British Coach Tourism Awards says: "Huge congratulations goes to all our winners in this year's British Coach Tourism Awards. With real emotion among our highly deserving winners and a fantastic atmosphere of celebration, I believe it was one of our best awards yet.
Once again, the quality of the entries reflected the quality and importance of the amazing coach tourism sector and the inspiring professionals working in it. The awards are a great way to reward them for their hard work and dedication to the UK tourism sector, so it's an honor to be a part of that. Well done to everyone who took home an award, and a huge thanks to our judges, our partners, and everyone in the industry who supports the event," says Maguire.