COVID-19 Announcement - Updated 25 January 2021
Due to ongoing restrictions we are left with no choice but to cancel our holidays and day trips until the end of March 2021. We will continue to monitor the situation and remain positive for 2021 getting back to some kind of normal soon.
We will cancel off the bookings and be in touch with all affected clients over the next 14 days regarding transfers and / or refunds.
We would like to take this opportunity to thank you all for your continued support as we follow the guidance and then we can get off on plenty of holidays.
We are not alone and we are all in this together, we have done it before and can do it again
Acklams are ready for 2021 and ready to welcome you back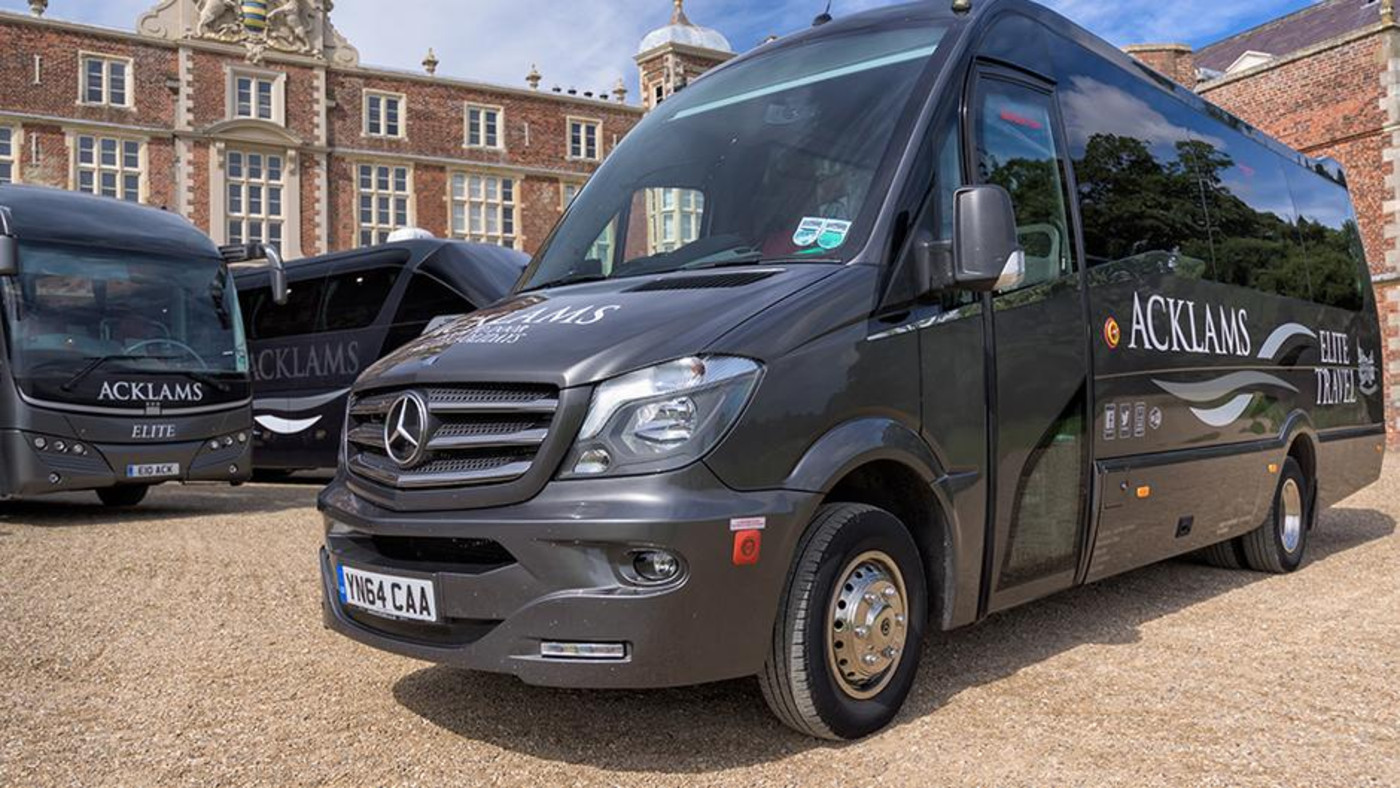 Executive Mini Bus - 16 Seats
Ideal for small group trips to the races, corporate work and weddings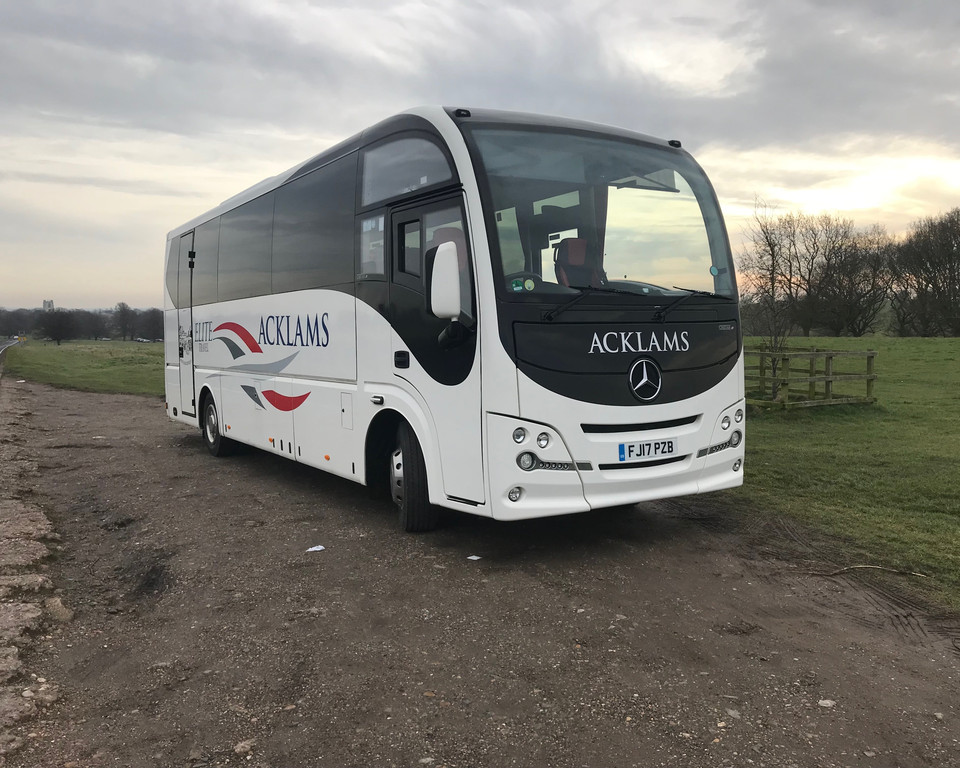 Midi Coach - 33 Seats
Suitable for sports jobs, weddings and walking holidays as well as corporate work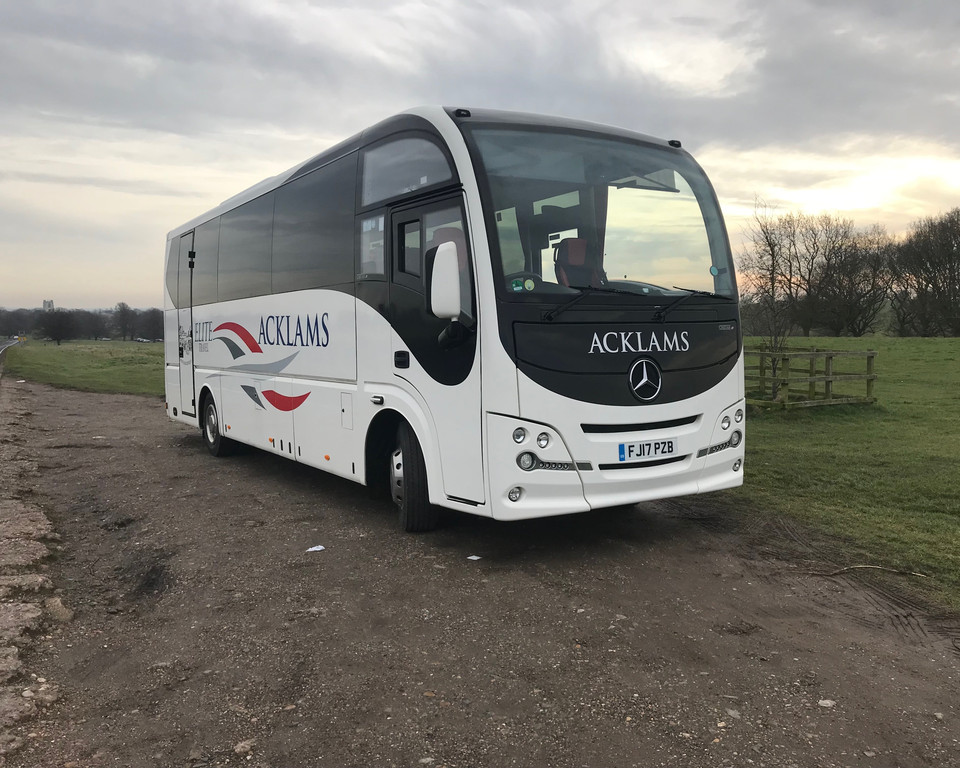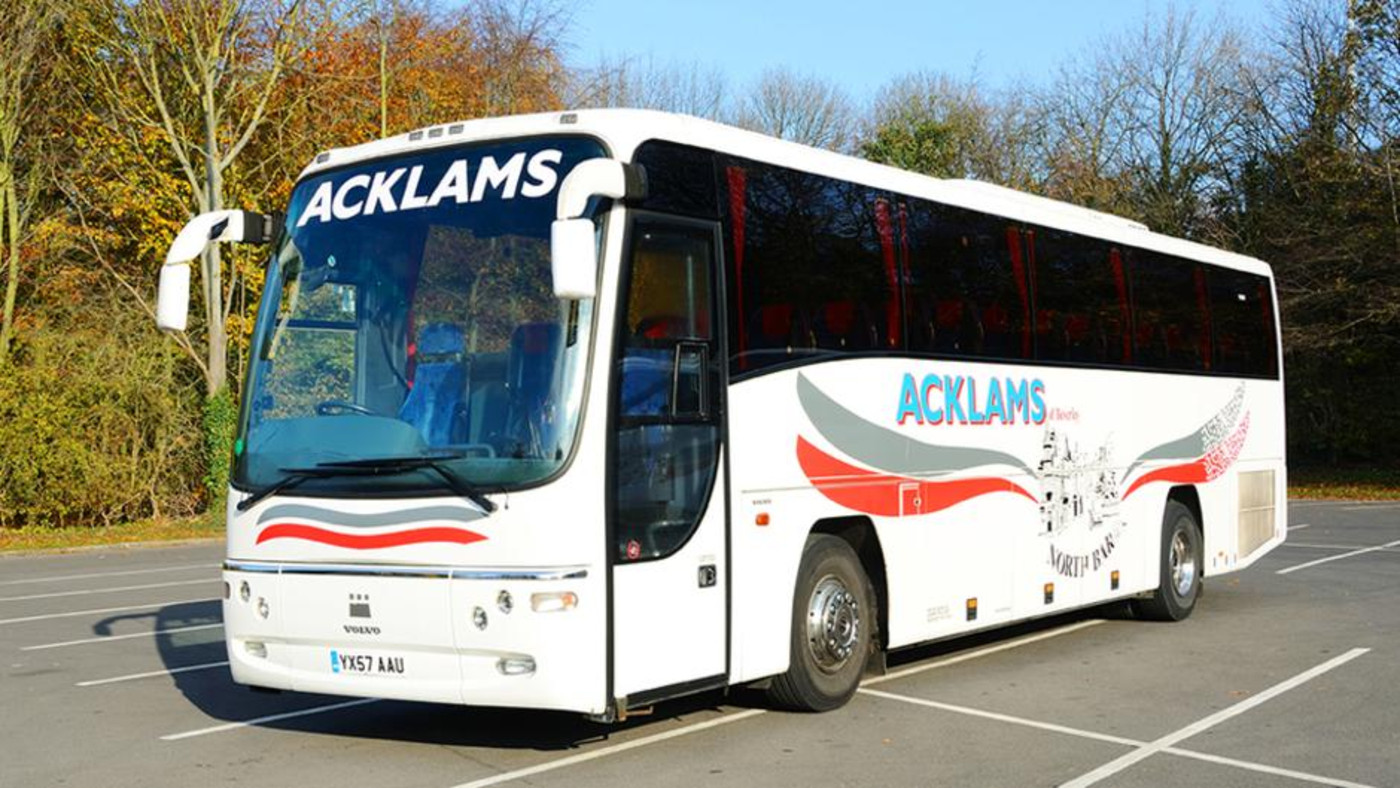 Standard Coach - 49 - 57 Seats
Ideal for school runs & private hire both in the UK and abroad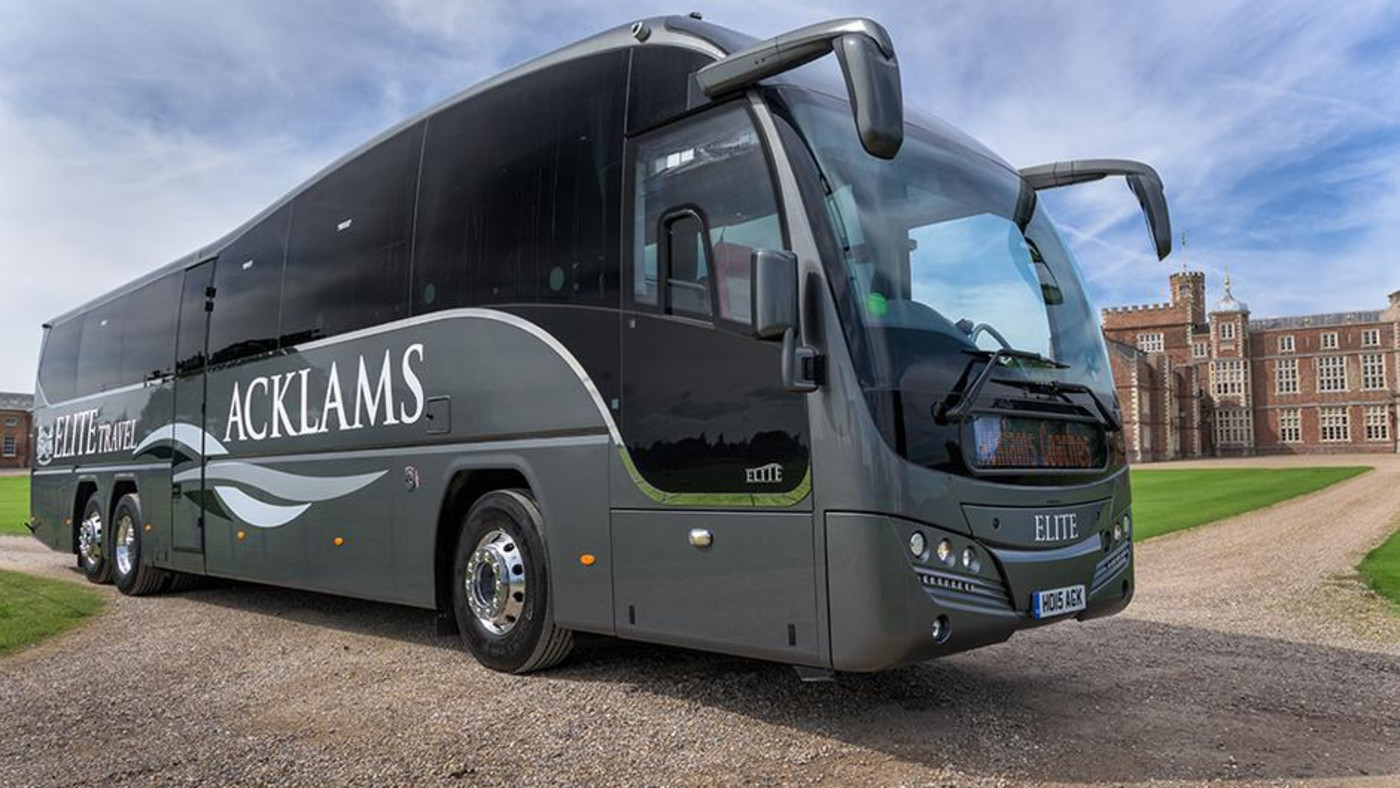 Plaxton Elite Coach - 53 Seats
Mostly used for holidays, this coach is also suitable for day trips, concert travel and private hire jobs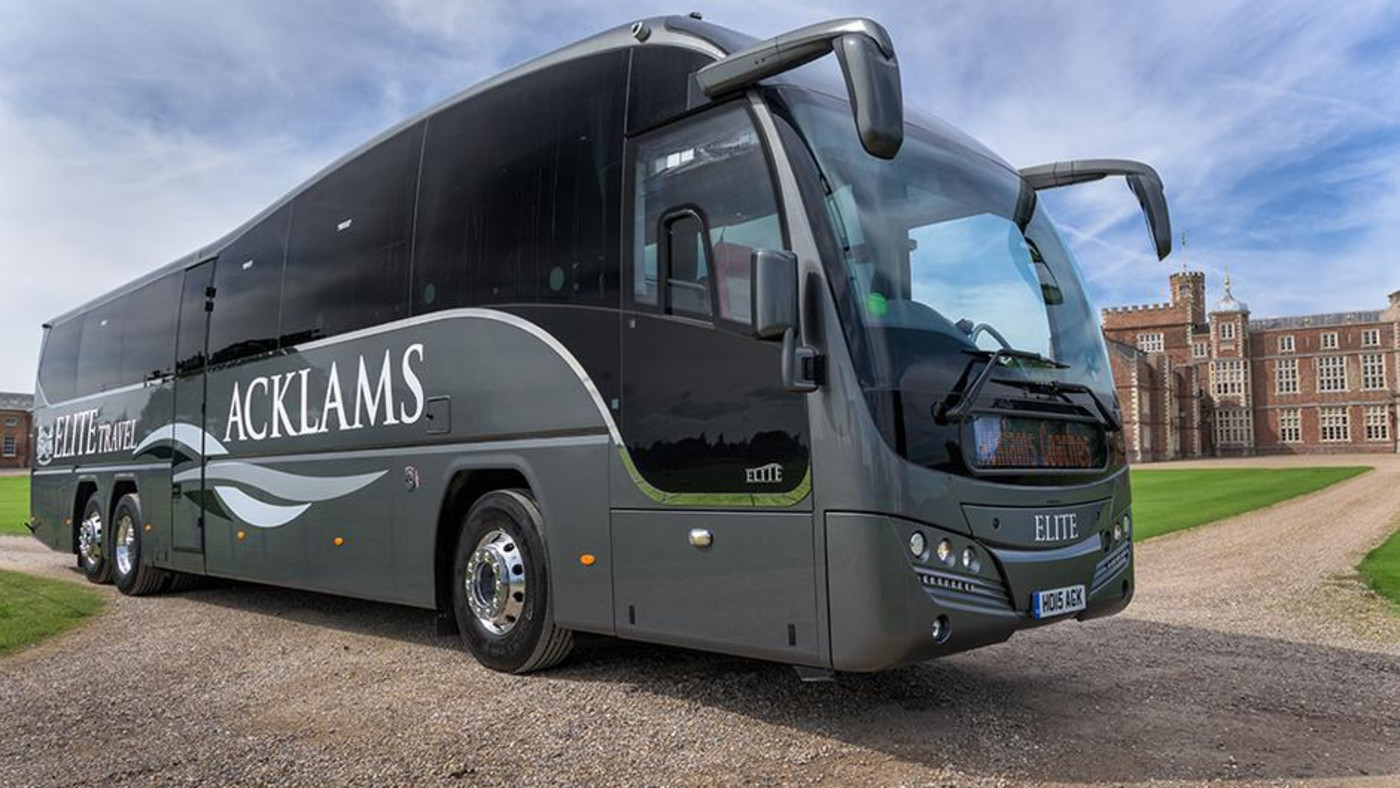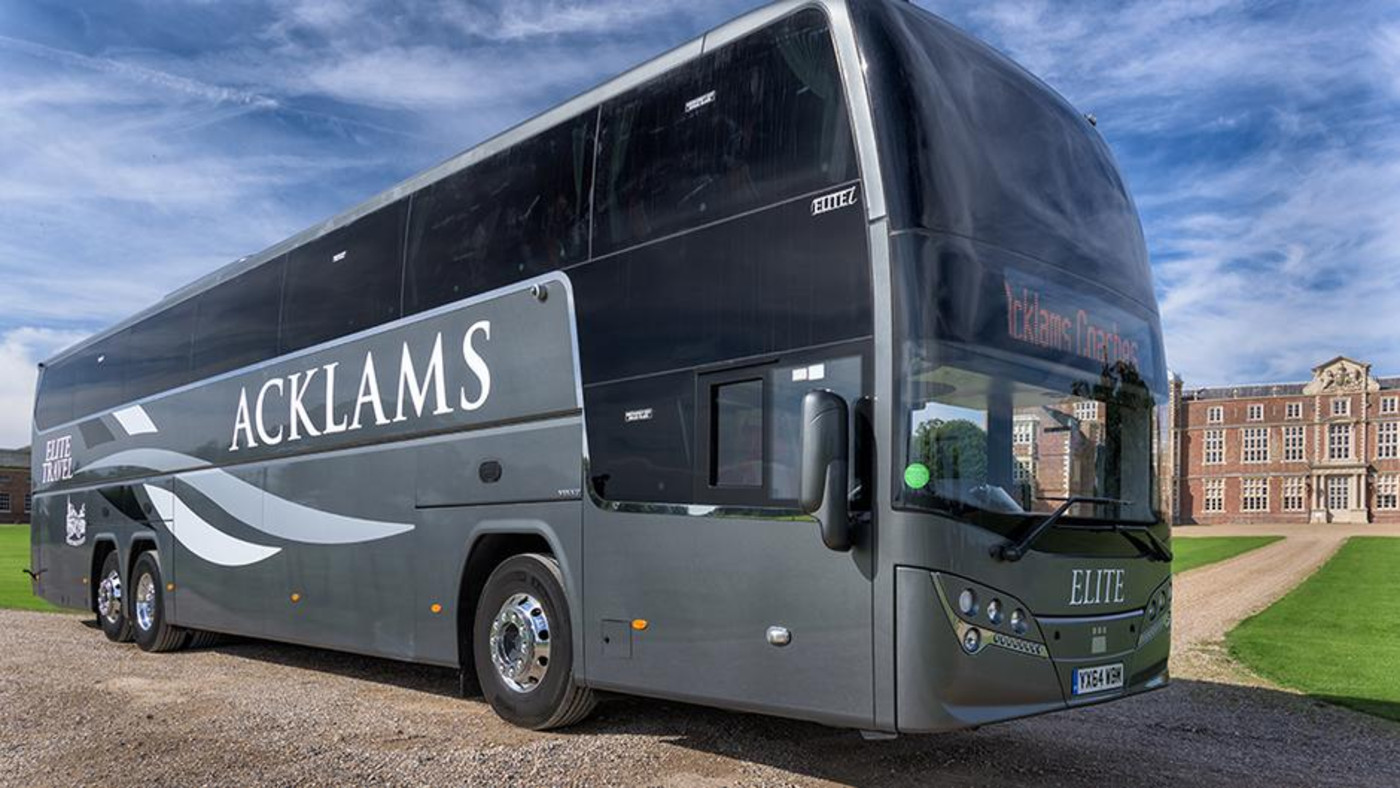 Interdeck - 73 Seats
Ideal for ski trips, school excursions and concert trips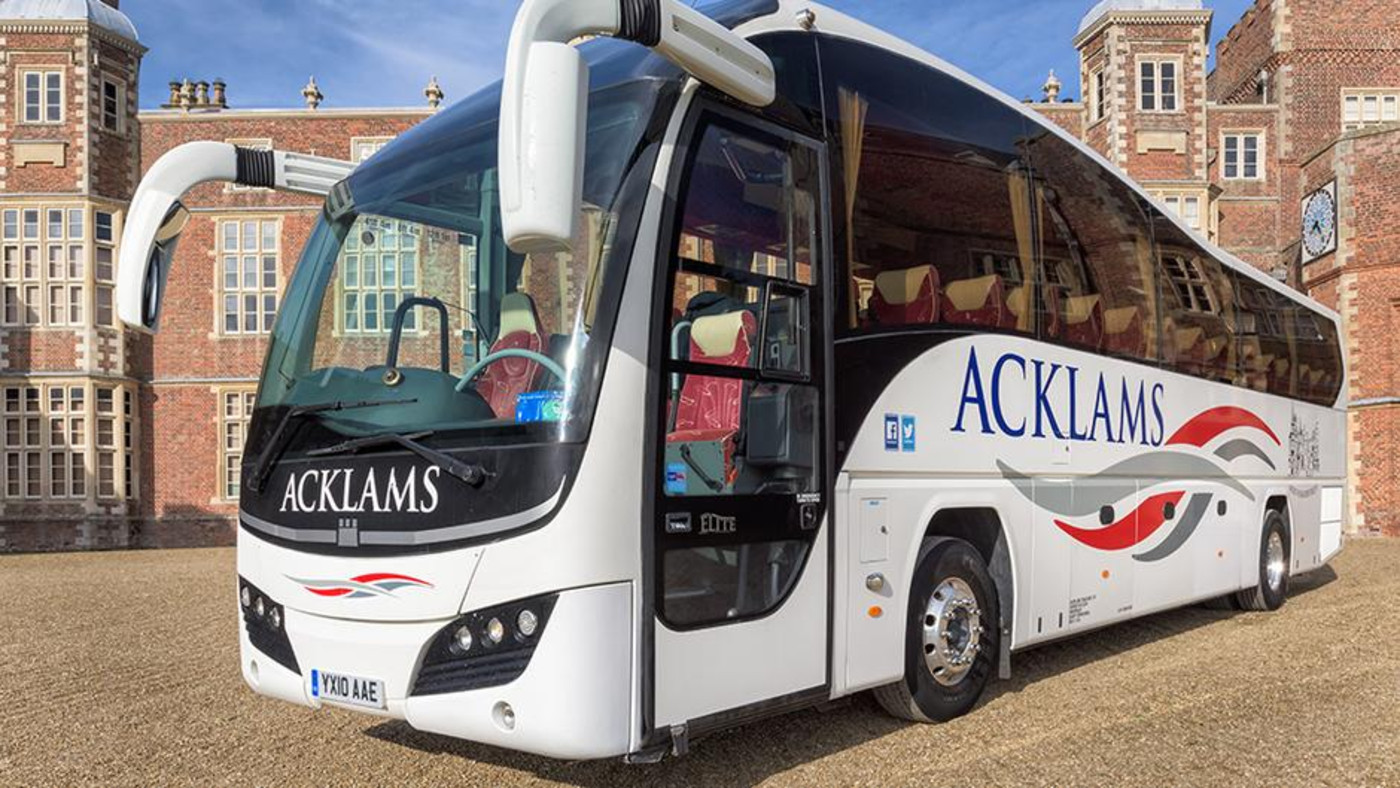 Elite Coach - 53 Seats
Used for concerts, day trips & private hire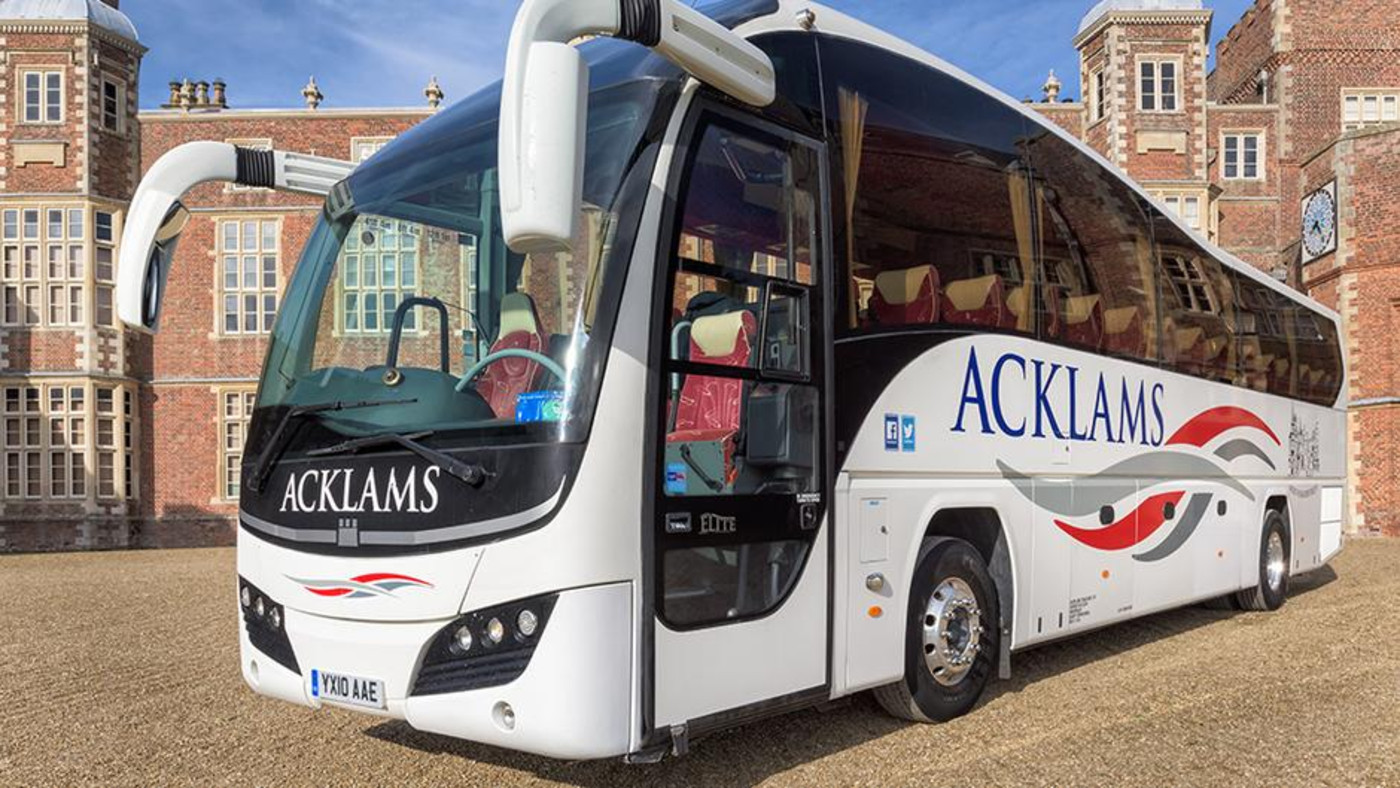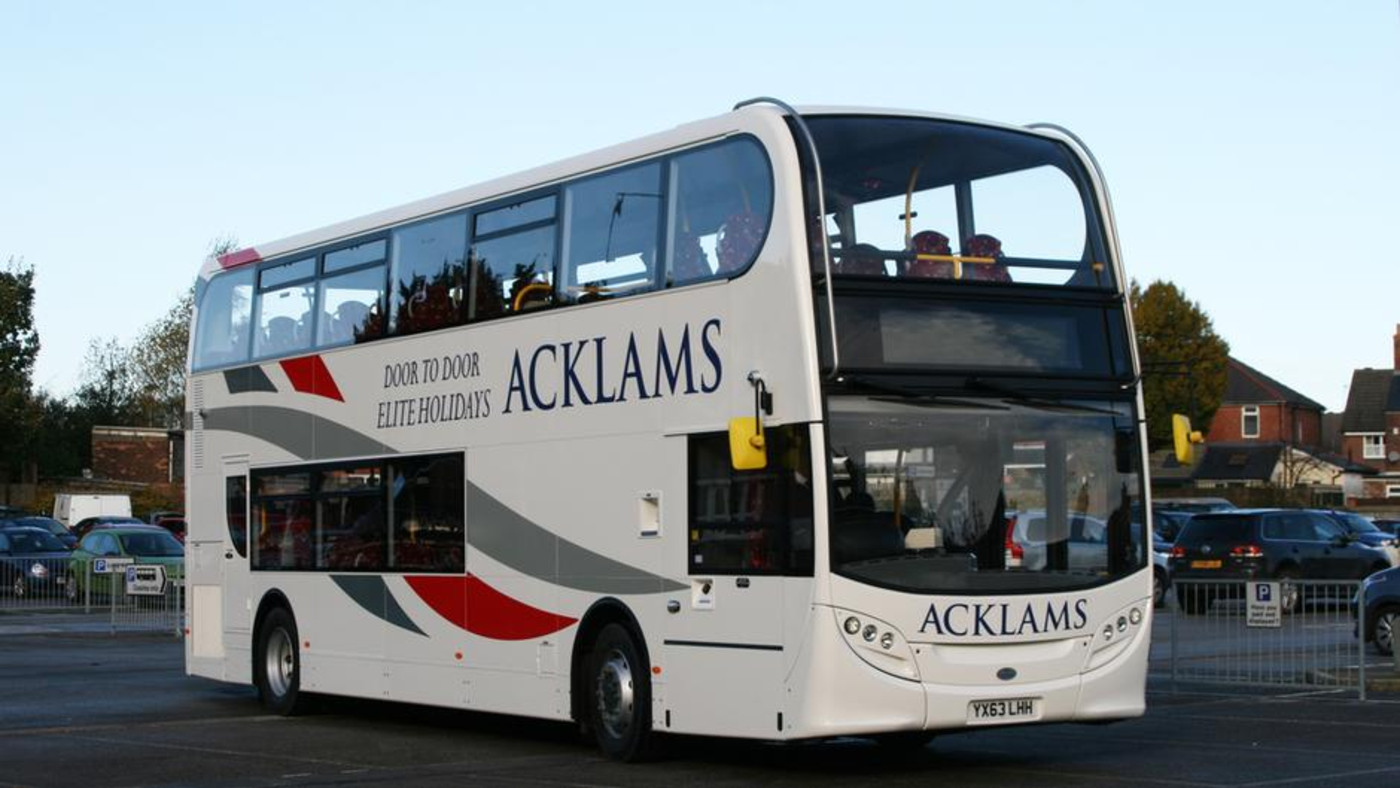 Double Decker Bus - 36 Seats
Ideal for school hire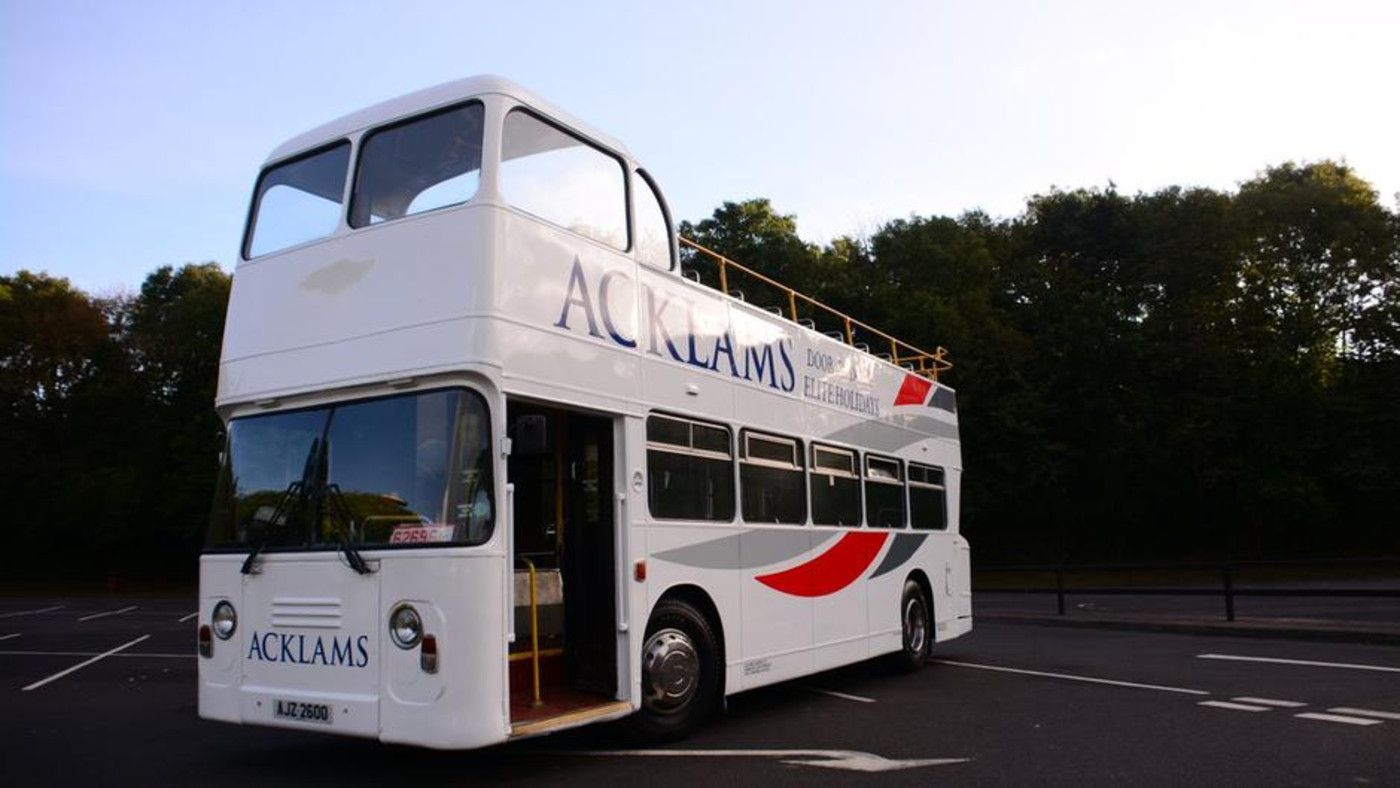 Open Top Bus - 74 Seats
A fun way of getting to your wedding, prom or that special birthday party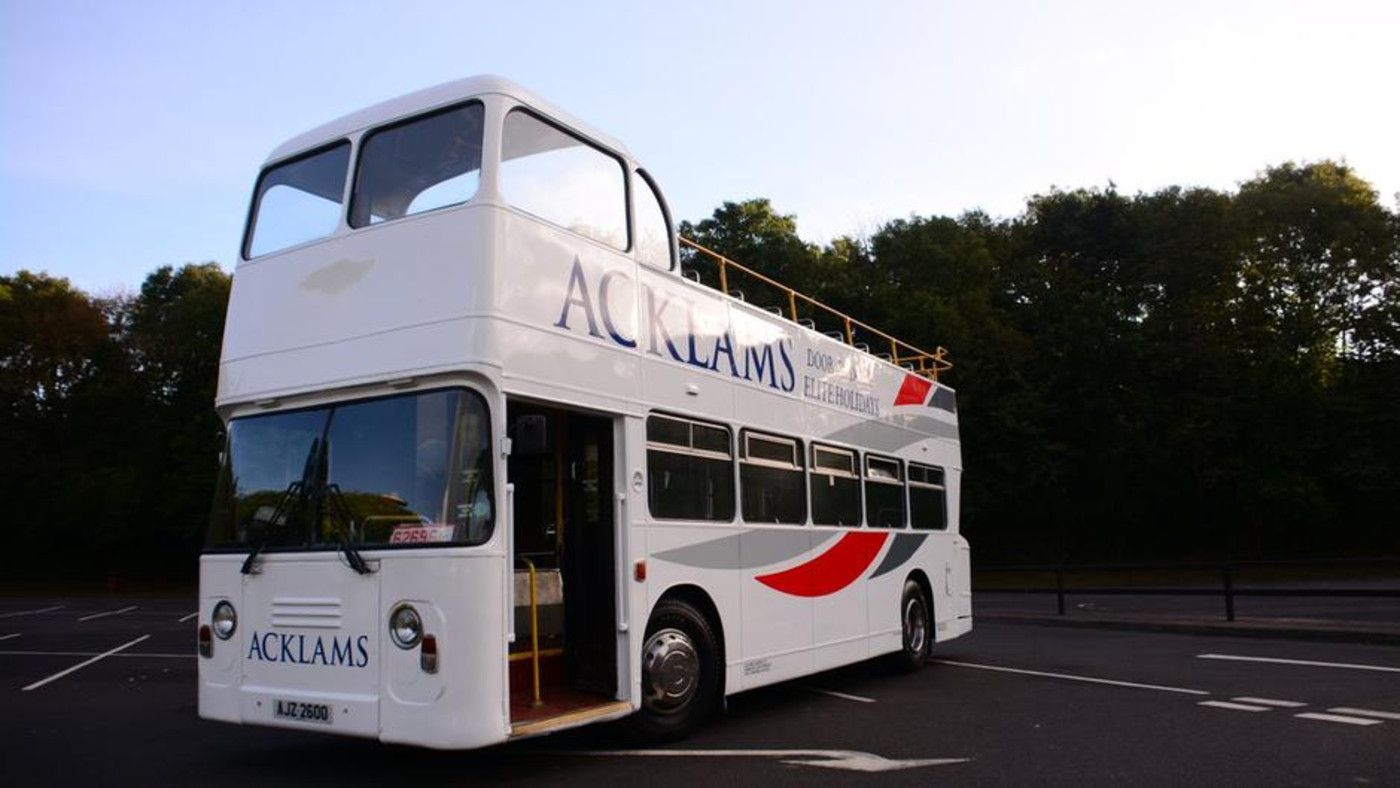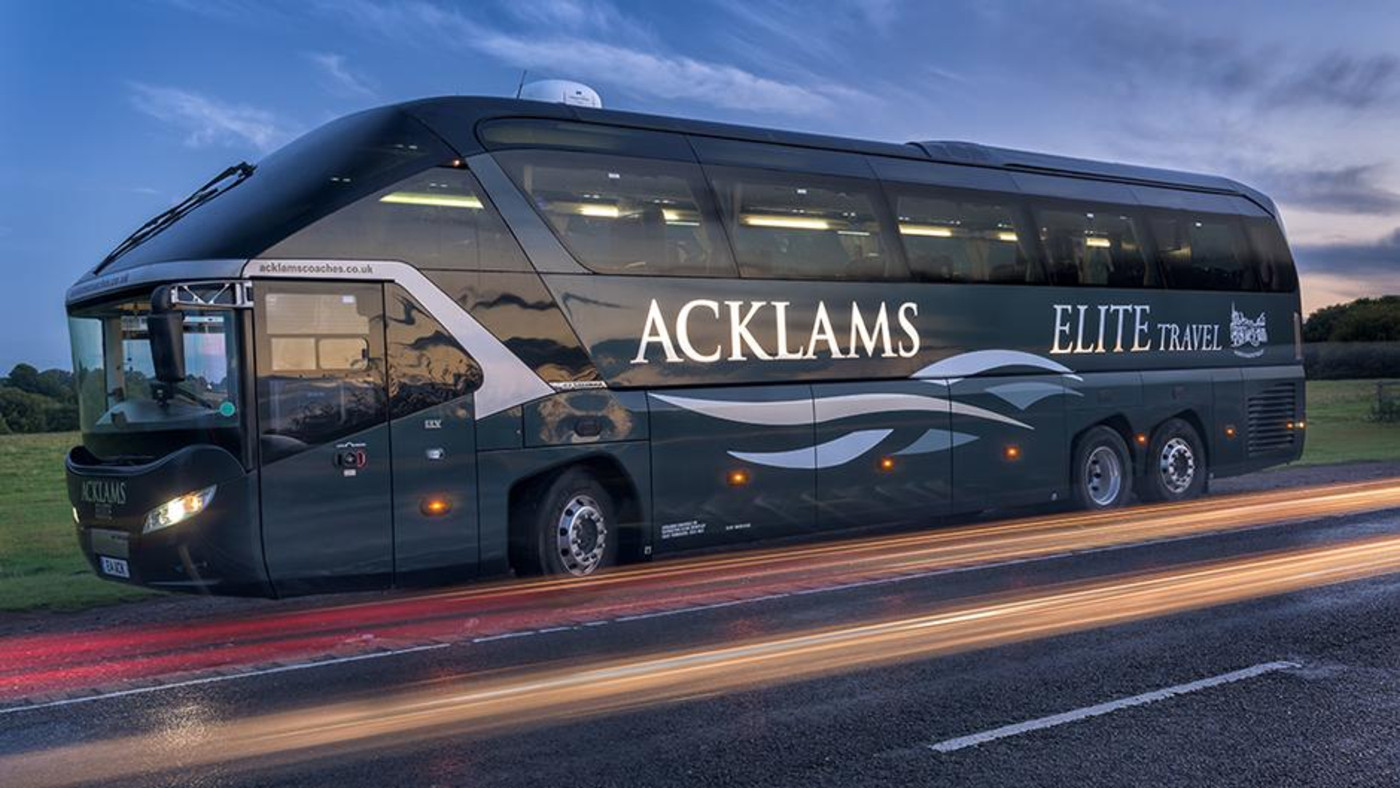 Neoplan Starliner - 36 Seats
Ideal for corporate hospitality, VIP or just those special occasions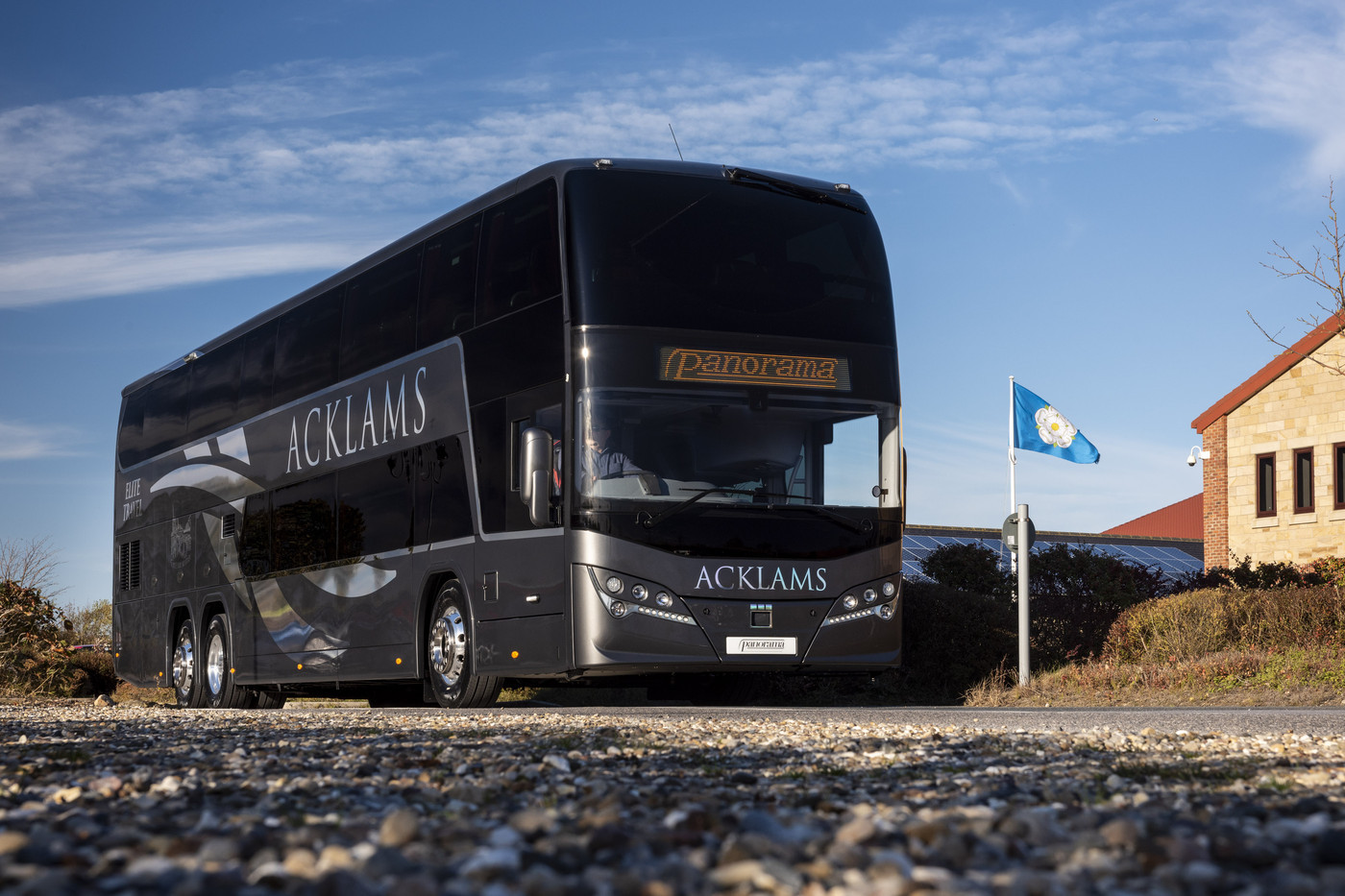 Double Decker Coach - 87 Seats
This impressive vehicle is ideal for ski trips, school excursions, concert trips and for the larger groups.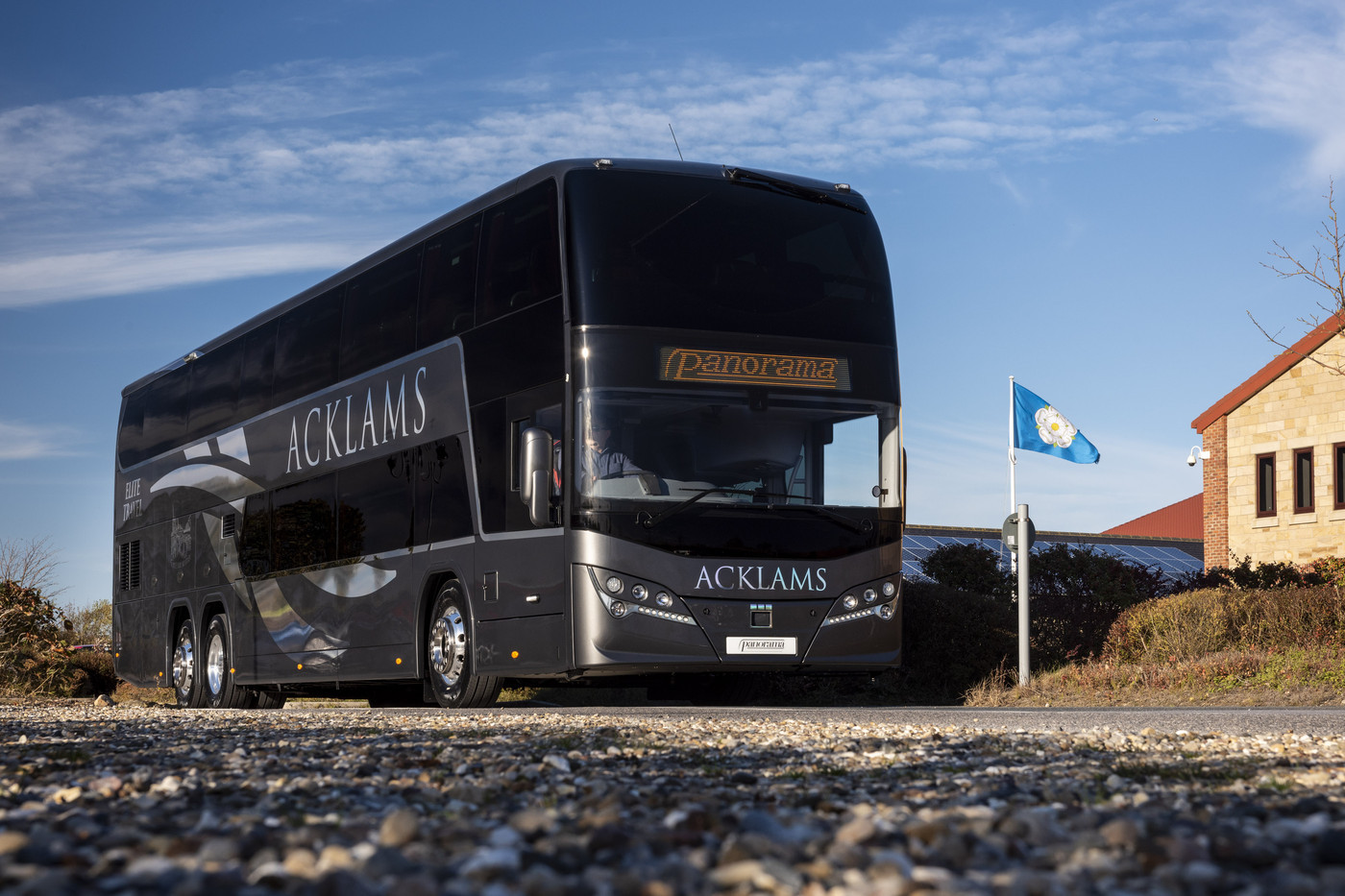 Volvo Plaxton Elite i - 42 Seats
With 42 seats with tables, plus a rear seating area for meetings and briefings on the move, your team will arrive in style in this Elite coach.